Oh, glorious springtime! The weather has shifted and the jackets are off, arms are bare, and the warm wind is blowing through our hair. Months ago the runways were filled with beautiful items that we only dreamed of wearing but today it is time to roll-out the newest looks for spring in the city.
Follow along as we share the five must-have's for spring from the designers we love.
---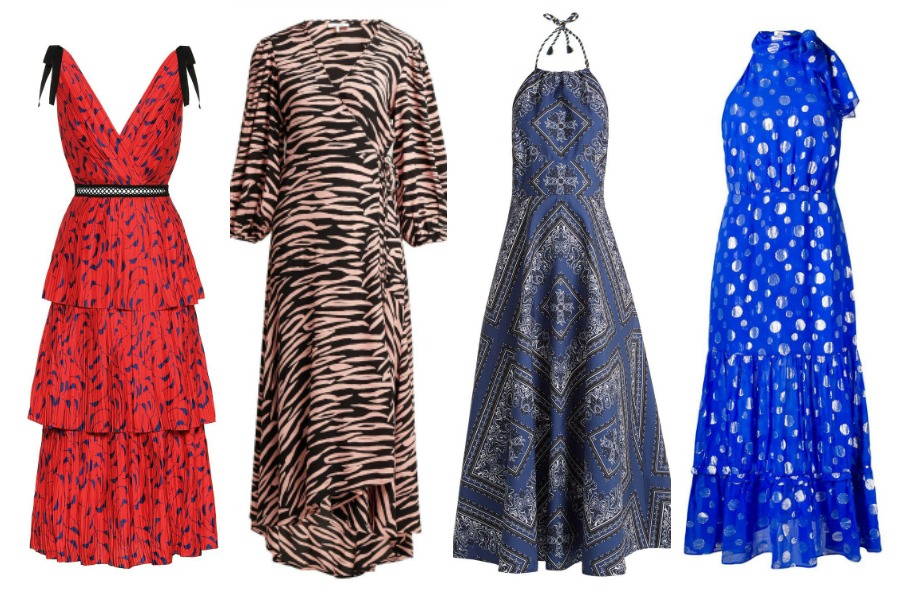 1. Patterned Dresses – Self Portrait, Ganni, Red Valentino, Rixo
Ripped jeans and crop tops are banished this season! Enjoy the ease of slipping into a fun and sassy dress. All styles from tiered to wrap, halter to topped with a pussy bow at the neck. Ease, colour, and comfort are the three points to check off when trying on! Look for fabrics that are durable and not easily damaged by spilled rosé or a tumble in the dryer after a spontaneous run on the beach.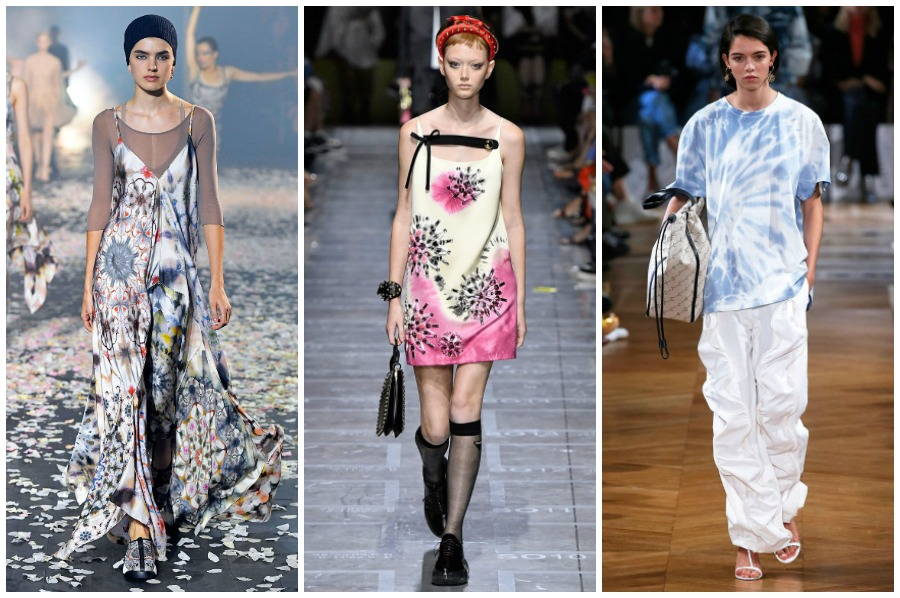 Tie-dye started popping up on fashion influencer feeds as an early favourite in 2018. This isn't the tie-dye of Grateful Dead or on coarse cotton t-shirts. Today's tie-dye is sophisticated and used to accent beautiful tailoring. These three design houses have taken tie-dye, given it a modern refresh, and the results are impressive. Dior meticulous in the spiral detailing, Prada using the patterns to underscore the focal print, and Stella McCartney creating a polished casual look with just enough volume.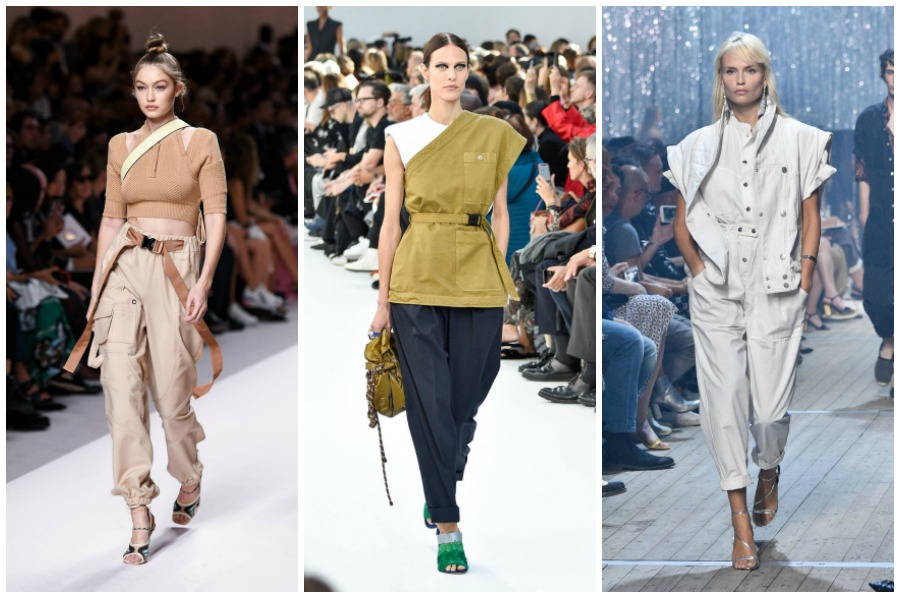 The utilitarian fashion that Off-White made so popular last year – long strapping and belts, big pockets, oversized outerwear, and combat trousers – is being adapted and presented by many of the design houses this summer. Expect to hear this term bandied around a lot next summer. Combining fashion and function in chic balance, the utility of the garment and the ease of wear, makes this look an excellent option for someone who lives very actively – both at home and work.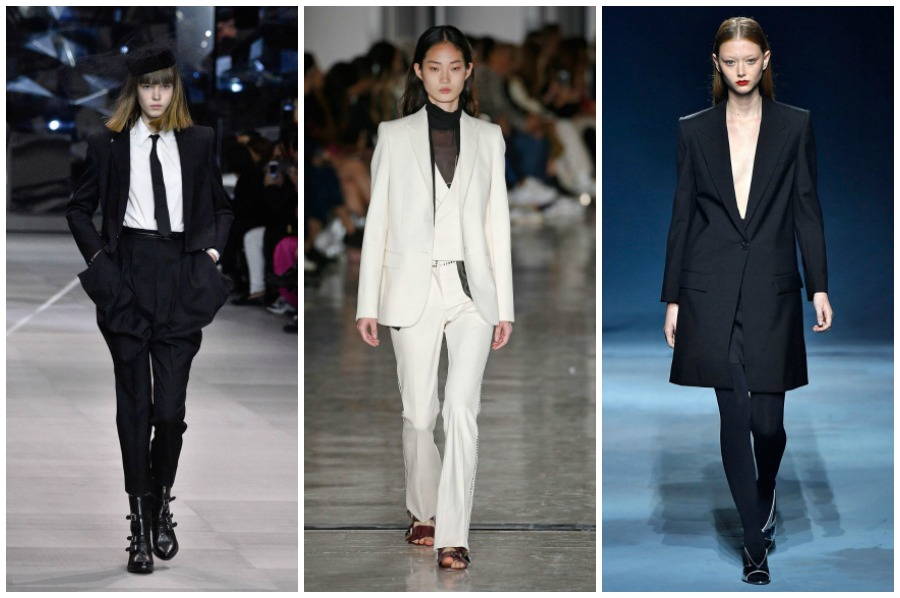 4. Suiting – Celine, Giambattista Valli, Givenchy
On our Turnabout Fashion Friday blogs, we have championed menswear are day wear for women. The versatility and visual effect of a well-cut suit continues to be a fantastic alternative for, not only work wear but for the evening as well. The different elements of a suit, on their own, can be a powerful addition to a casual look.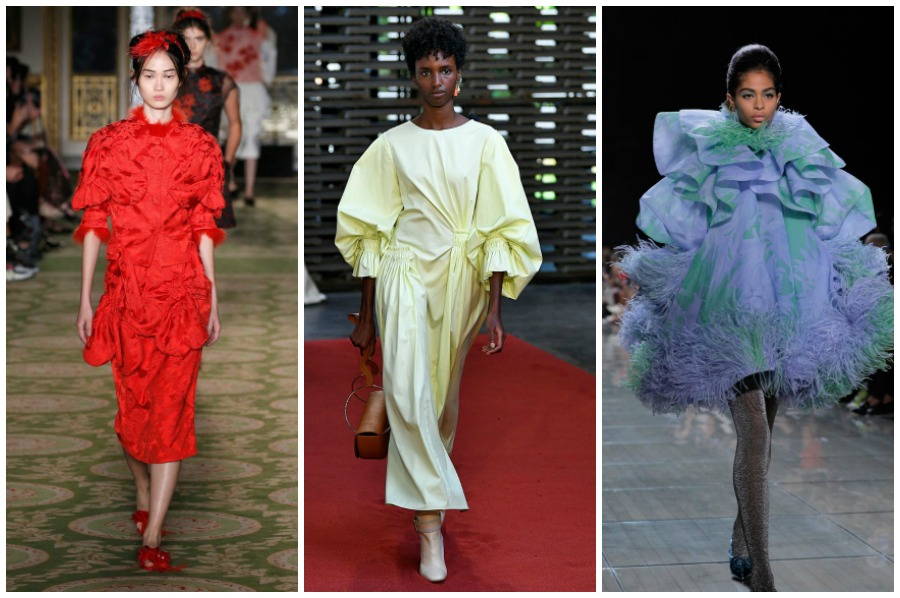 We saved the best for last! The ruffles of last summer are back for spring with imaginative designers utilizing the volume to create unique silhouettes. A great switch-up from the fun, flirty little dresses in #1.  So you find yourself a touch bored with usual, add some ruffles to your look and feel your mood lift.
Author Profile
Helen Siwak is the founder of EcoLuxLuv Communications, publisher of Folio.YVR Luxury Lifestyle Magazine, and multiple digital lifestyle blogs. She is a content creator, consultant, and marketing and media strategist in the luxury lifestyle niche. She is a regular content contributor to Retail-Insider and has a vast freelance portfolio including Boulevard English &  Chinese editions, Indulge, and Montecristo Magazine. When not attending high-profile events in Vancouver's 'Luxury Zone' or on assignment abroad, she is honing her plant-based cooking skills and caring for her rescues.helen@ecoluxluv.com