Show goers can expect the return of crowd favourites, such as the Toronto Fashion Week x RE/SET Showroom, tapings of the Fashion Talks podcast, and the Style Plate program with Chef Mark McEwan. Locations include the incredible Royal Ontario Museum and the trendy Yorkville Village.
Let's take a look at some signature pieces by the following four showing designers that call Canada home.
Alan Anderson – Couture Fashion Jewelry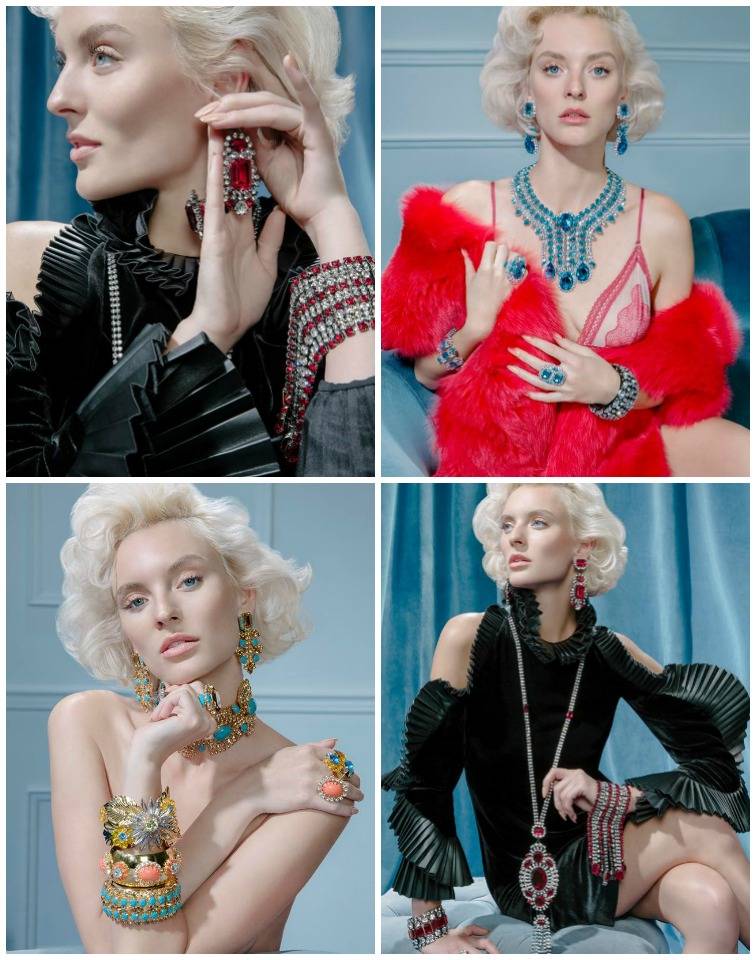 Frequenting visiting Vancouver, Alan Anderson's trunk shows in Yaletown are a glittering oasis of hand-crafted costume jewelry. Each piece is flush with vintage crystals and stones, and have adorned beauties such as Elizabeth Taylor, Katy Perry, and Viola Davis. Inspired by the glamorous sirens of Hollywood's golden era, Alan Anderson pieces always bring out the royalty in whoever wears them.